Forex.com is one of the largest online retail forex and CFD brokers. They facilitate access to over 300 global markets, including forex pairs, stocks, indices, cryptocurrencies and commodities.  Our Forex.com review will examine all aspects of their offering. From trading platforms, mobile apps, fees and demo accounts – to spreads, leverage and MT4 integration. Get all your Forex.com questions answered and login to trade today!
The products and services available to you at FOREX.com will depend on your location, and on which of its regulated entities holds your account.
Forex.com Trading Platform
Forex.com reviews are quick to praise the number of trading platforms available. This ensures there is software available for traders of all experiences levels. In fact, you get access to all of the following:
Advanced Trading Platform
This powerful and sophisticated platform will meet the vast majority of traders needs. The user interface is simple but elegant.
FOREX.com offers STP Pro accounts in the US and is the only broker who offers it to US traders, in addition to all of their other accounts.
The platform itself comes packed with drawing tools, 15-time frames, advanced live charts and over 100 technical indicators.
Moreover, users can create their own custom indicators. Customisability doesn't stop there either, as you have drag and drop windows to find a layout that suits you.
Once you have completed the software download, you will also get access to a number of integrated trading strategies, from scalping to reversal techniques.
In fact, there are over 100 templates that you can customise through their Development Studio. You can also create multiple watch lists.
On top of that, you get all the signals and historical data you could possibly need. The newsfeed is another useful addition that can help you stay in the know from inside the platform.
Web Trader
For those looking for a quick and easy to use platform, their Web Trader may be a sensible choice. It is compatible with most browsers and saves any memory draining download.
You will also get advanced charting, a long list of trading tools and over 70 technical indicators.
There is access to a clearly laid out economic calendar, while you can create all the trailing stops and stop-losses you need too. You also have full account management.
So making deposits, withdrawals and tracking profits is straightforward.
Overall, if you are interested in web trading and still want access to a long list of products, including cryptocurrency, such as bitcoin, then the Web Trader should tick your boxes.
MetaTrader 4
The MetaTrader 4 and 5 platforms dominate the scene when it comes to FX and CFD trading. This is because for active traders, the MT4 and MT5 platforms are easy to use, highly customisable and offer in-depth trading tools.
Once you login you will find all the usual features, including heat maps, security screeners, historical data and more.
Expert advisors are also supported, for those interested in putting a trading robot to work on their behalf. The added bonus of opting for the MT4 download is that you can find a huge number of tutorials online to help you make the most of the platform.
Finally, MetaTrader 4 login is made easy as you simply head over to the Forex.com website and follow the on-screen instructions to get set up.
Forex.com actually boast the largest number of servers to host Metatrader – more than any other broker globally.
They offer Meta Trader Web and Meta Trader Mobile plus add-ons. They are leading the MT4 & MT5 broker for integration.
Verdict on Trading Platforms
Overall then, there are enough platforms on offer to satisfy all types of traders' needs, from complex market and technical analysis to quick and easy web trading.
In fact, if you compare Forex.com vs thinkorswim, Nadex, NinjaTrader or other similar systems, you will find the diverse Forex.com offering meets all while also exceeding some.
The European brand competes with the likes of CMC Markets and Saxo Bank and the comparisons are favourable.
It's also worth noting there is a Direct platform. As an ECN broker, this is aimed at high worth individuals, requiring a minimum deposit of $100,000. On top of a highly sophisticated platform, you benefit from tighter spreads. However, on the whole, this attracts more attention from institutional traders than your average retail traders.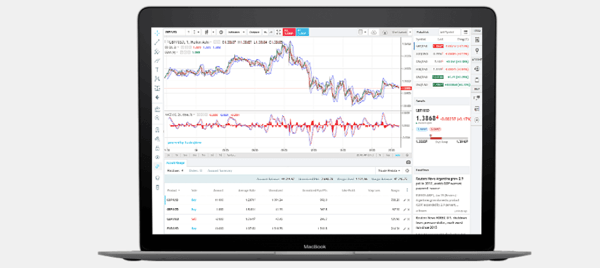 A Brief History
Before we get into the details of Forex.com min deposits and pricing, it can help to have some context about the one of the world's largest retail forex brokers. The company was founded in 1999 and is now part of StoneX, who are regulated in numerous locations, including:
US
UK
Canada
Japan
EU
Cayman Islands (CIMA)
Hong Kong (SFC)
In fact, StoneX serves over 500,000 global customers. This history is important because it should negate concerns over scams, as Forex.com is owned by a legitimate and trusted company with decades of experience meeting traders needs.
The company also offer the international 'City Index' brand for spread betting.
StoneX is a publicly listed company on the Nasdaq under the ticker symbol SNEX.
Minimum Initial Deposit
Before you sign up with Forex.com, login, and download any software, you need to make sure you are aware of all account requirements and trading fees.
The minimum initial account deposit is 100 units of the base currency of your account (e.g. £100, €100 or $100).
However, to opt for the premium Active Trader account, you need to make a minimum initial deposit of $10,000 or trade $25M in a calendar month to automatically qualify for Active Trader. Continued eligibility is contingent on total quarterly trade volume of at least $50M or an average account balance of at least $25,000.
US traders will be subject to different deposit rules than UK or European traders.
Whilst you can find brokers offering lower minimum deposit requirements, you can also find some offering far higher, so Forex.com is fairly industry standard in this regard.
Spreads & Commissions
Forex.com do not charge a fee on forex trades. Instead, they are compensated via the spread. When it comes to some of the largest forex pairs and shares, Forex.com has average spreads. But the broker offers below average costs for index and commodity CFDs.
The company has four different pricing models. Which one you will fall into will depend on the type of account you hold and the volume you trade. Typical spreads range from 1.9 pips to 0.84 pips.
In 2022, the company revised its commission model to reduce costs for stock traders. As a result, clients now pay 10 USD/EUR/GBP units per trade.
It's also worth noting that if you're part of the Active Trader programme and deposit at least $10,000 while trading 30 standard lots per month, you can receive up to 15% off standard pricing.
Overall, if you were to compare Forex.com vs FXCM, Oanda, TD Ameritrade and other competitors, live pip spreads would be about the same, particularly for major pairs such as the EUR/USD.
Leverage
You can also trade on margin to capitalise on potential investing opportunities. However, this is effectively a loan which if not used carefully can amplify losses.
The maximum leverage you can take out will vary on your account type and activity. So head over to their website to use their margin calculator and find out what leverage ratio you can get.
Professional traders can however, operate with higher levels of leverage.
Other Trading Fees
Forex.com does charge an inactivity fee of $15 per month if you do not open any positions for over 12 months. However, you can contact Forex.com to temporarily disable your account and this fee can be avoided.
In addition, you can face steep rollover rates if you hold positions overnight. Fortunately for day traders, this cost should be easily avoidable.
Unfortunately, Forex.com fall short in terms of promotions and bonuses. In fact, there are currently no deposit bonuses or promotional codes available. Having said that, this may change so keeping an eye on their official website is sensible.
Mobile Apps
Once you open a Forex.com account you will also be able to download their apps for Android and iOS. Reviews show users are pleasantly surprised at the full trading capabilities, advanced charts and integrated trading tools.
You can set up alerts, access an economic calendar and utilise integrated Reuters news.
All apps have 26 indicators and 13 drawing tools. On top of that, scrolling between live quotes, charts and current positions takes but a few seconds.
The newest version of the app includes 'dynamic trade ticket' with risk management updated in real time, orders set by price, pips and PnL and powerful new charting (including templates) provided by TradingView.
On the side of the app, you can access support via phone or live chat. You will also find training videos within the app to help you make the most of their offering.
User reviews particularly like the iPhone and iPad apps, where the sleek user interface really comes into its own.
You can also easily view rates, market analysis and change your leverage from within the app. Depositing and withdrawals can also be made from within the application.
Furthermore, you get the same access to their extensive markets from their apps, so you can start oil trading or speculating on BTC/USD.

Methods of Payment
Once you sign up with Forex.com you will have to fund your account. There are multiple deposit and withdrawal options (it is also worth noting that deposit options vary based on your location):
UK: Paypal, Debit / Credit card, Bank transfer
US: Debit card, Electronic bank transfer wire, check, eCheck, wire
RoW: Debit / Credit Card, Bank Transfer
Note you can also wire funds to your account via Sofort Banking. Funding your account by any of the above means is quick and hassle-free. However, the minimum transaction amount is $30 and the maximum transaction allowed is $10,000.
Despite a number of other brokers facilitating it, you cannot fund your account via Paypal once you have your account login details.
Head over to their website or their live chat support for detailed instructions on how to withdraw your funds.
Forex.com Accounts
For most clients, there are two live accounts to choose from. Account requirements are the same, but with one you will use Forex.com's proprietary trading platform and with the other, you will use the industry standard MT4 software.
With both you can get 200:1 margin (varies by the entity the trader is registered with) and almost all the same features.
However, the MT4 account does not offer shares and has 4 fewer commodities. You also have fewer order types and less ability to set user-defined price tolerance.
Forex.com also offer an Islamic account. Head to their website and follow the on-screen instructions to fill out the application form.
Active Trader Account
Clients from some locations will also have access to the Forex.com Active Trader account. This is best for those generating significant trading volume.
The advantage of this trader account comes in reduced pricing on standard spreads. As a result, you could trade on the EUR/USD for as low as 0.4. In total, trading costs can be cut by up to nearly 15%.
On top of that, you also get:
Priority service
Account reports
Zero account fees
Personalised support
Discounts on popular markets if monthly volume levels are met
However, the rules for this account dictate that you must maintain a minimum average monthly balance of $25,000.
If you can maintain an average account balance of $100,000 you will be upgraded to discount level 2, where there are even greater benefits.
Demo Account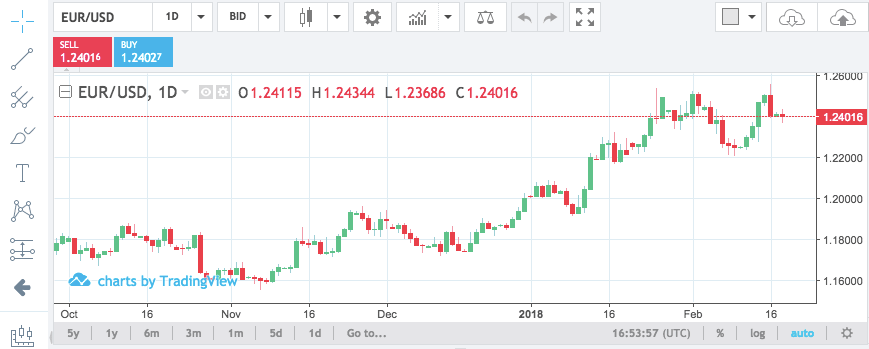 Customer reviews and ratings of the practice account offering are mostly positive. Forex.com offers two free demo accounts. There is a practice account available on the Forex.com trading platform and an MT4 demo account available.
Both are a fantastic place to learn to trade without risking any of your own capital, as your demo account will be funded with $50,000 in virtual cash.
Once armed with your demo account login details, you can practice trading your favourite markets, such as Germany's Dax 40 index. You also get:
Professional charting – Clients can connect their account and trade from TradingView is it suits them.
Actionable insights and analysis
Simple and complex order types
Account management from mobile and tablet apps
Tracking your progress is also straightforward, whilst finding user guides and research to help you improve is easy. However, it is worth noting your practice account won't reflect the slippage you may experience with a live account.
Once you are familiar with the markets and your confidence has grown, you can then easily close your demo account and upgrade to a live account.
Additional Features
Forex.com is also an enticing proposition because of the number of useful additional features on offer. For example, the learning centre provides in-depth educational material. There is even the self-study course 'Learn to Trade Forex.' This seven-part course includes:
Pip calculators
Trading on margin
Advanced charting
Establishing lot sizes
Technical analysis & tools
Recognia (Desktop only)
There are also interactive courses, complete with training videos to help you understand chart patterns and manage risk.
The 'Foundations of Forex Trading' webinar series is also available for traders – run in association with Trade with Precision – traders can sign up to these directly.
Printable workbooks and quizzes are also thrown in to keep learning light-hearted.
On top of the learning resources, traders can also benefit from:
Quarterly outlooks
Live daily market updates
Comprehensive technical reports
Weekly insights on major financial events
Head to the Pivot Points section and Forex.com lists daily, weekly and monthly support and resistance levels. Within the technical section, you can find an alphabetised glossary of financial terms.
Finally, there is the Introducing Brokers referral scheme. If you reel in new customers, you can choose from generous compensation models.
No upfront investment is required and you can track your progress with their straightforward partner portal.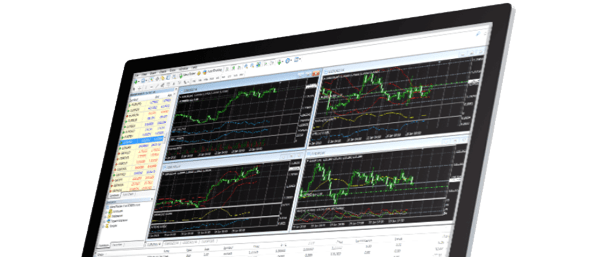 Forex.com Regulation & License
Unsurprisingly user reviews are consistently impressed that Forex.com is regulated in numerous jurisdictions and adheres to a high standard of corporate governance. In fact, the broker is regulated by:
UK's Financial Conduct Authority (FCA)
Canada's Financial Services Agency (FSA)
Hong Kong's Securities and Futures Commission (SFC)
Investment Industry Regulatory Organisation of Canada (IIROC)
National Futures Association (NFA)
Securities and Exchange Commission (SEC)
Commodity Futures Trading Commission (CFTC)
Cayman Islands Monetary Authority (CIMA)
Cyprus Securities and Exchange Commission (CySEC)
High levels of regulation bring with it clear benefits to day traders.
Firstly, you can relax knowing Forex.com can be trusted.
Secondly, through regulation by the FCA, customers can receive up to £50,000 via their compensation scheme in a number of scenarios, such as Forex.com becoming insolvent.
It's also worth noting that the company holds licenses and is regulated in a number of other countries, so traders from Singapore, Vietnam, Russia, China, Indonesia, India and a whole host of other nations are also able to trade online with Forex.com.
CIMA regulation has led to huge growth for the brand in the Middle East, across Africa, South and Central America and South Asia.
See further below to check whether you live in the list of accepted locations or are covered by local regulators.
Benefits
There are a number of advantages to being a Forex.com trader, including:
Mini-lot trading from 0.01.
1,200+ US, UK & EU stocks.
Active Trader programme with cash rebates.
The broker offers a totally free demo account.
Their competitive spreads help keep costs down.
There is access to automated trading tools and ideas.
Forex.com guarantees 24/6 reliable customer support.
Available in Latin America with regulatory oversight from CIMA.
You have the benefit of multiple order types and execution modes.
There are in-depth educational resources, including webinars, PDFs and video tutorials.
Forex.com is highly regulated and licensed in a number of financial jurisdictions.
The choice of platforms and extensive resources make it a great choice for beginners.
With the help of Autochartist, their proprietary trading platform has fantastic charting capabilities.
Drawbacks
To help you understand whether Forex.com is a good or bad broker, you also need to be aware of the downsides to their offering:
There is a distinct lack of promotions or bonuses.
Technical indicators in the mobile app's charting mode are difficult to access.
While you can trade in futures markets, spread betting and binary options are not available.
The web version of the platform isn't totally compatible with a number of browsers due to reliance on a specific plugin.
Trading Hours
At Forex.com, FX trading is available 24 hours a day from 22:00 GMT Sunday until 22:00 GMT on Friday. However, it's worth noting market hours at the beginning of the trading week often see illiquid market conditions. As a result of such conditions, spreads can widen.
Spot gold and silver market hours are slightly different. Trading is available 23 hours a day from 23:00 GMT Sunday through to 22:00 GMT on Friday. Trading is closed each day between 22:00 and 23:00 GMT.
Having said that, there are also holiday and Christmas hours to be aware of. For details on those and specific trading hours in your time zone, see their website.
Contact & Customer Support
Getting through to Forex.com's customer service is quick and hassle-free. Simply head over to their website and you can connect via live chat. Live chat is also available on your trading platform and within your mobile app.
Amongst other things, they should be able to help you with minimum and maximum lot sizes, withdrawal problems and direct you to their leverage calculator.
You can also contact Forex.com via the telephone or email. User reviews show staff are supportive if not always capable of remedying your issues.
Having said that, they should be able to help with complaints, interest rates, opening hours or web login issues. The phone number in your location can be found on their website.
For other problems, it may be worth heading to their FAQ page. Here you will get instructions on how to get to My Account and manage your funds and trades, as well as answers to other common queries.
Overall then the customer support is fairly industry standard. Wait times are relatively low and staff are fairly knowledgeable.
However, if you are a beginner and looking for hands-on extensive support, you may want to look elsewhere. Especially since there are now some brokers who offer 24/7 video chat support.
Safety & Security
Spend time on trading forums and you will see there is an increasing concern about how brokers keep personal data and funds secure.
Fortunately, Forex.com keep all deposits separate from their own operating funds, distributing them across a global network of custodian banks.
In addition, they stick to guidelines laid out by the Risk Committee of Stone X. Furthermore, sophisticated encryption technology is utilised to keep users capital and information safe.
Forex.com Verdict
Forex.com offers competitive pricing, a number of trading platforms, automated trading tools, plus a library of useful educational resources.
Throw in reliable customer service and access to a range of assets, and you have yourself a trusted broker who can meet the needs of both beginners and advanced traders.
So, if you're deciding between Forex.com or Oanda, FXCM and other competitors, there is little you will find elsewhere that you can't get with Forex.com. In fact, this broker consistently ranks among the top in forex reviews.
Accepted Countries
Forex.com accepts traders from Thailand, Canada, United States, United Kingdom, South Africa, Singapore, India, Denmark, United Arab Emirates, Saudi Arabia, Kuwait, Luxembourg, Qatar and most other countries.
Traders can not use Forex.com from Belgium, France, Ghana, Hong Kong, Iceland, Israel, New Zealand, Nigeria, Pakistan, Congo, Cote D'Ivoire, Iran, Iraq, Lebanon, Mauritania, Norway, Netherlands, Sweden, Spain, Italy, Switzerland, Portugal, Ireland, Germany, Australia.
Alternatives to Forex.com
If you are looking for alternatives to Forex.com we have compiled a list of the top 5 brokers that are similar to Forex.com below. This list of brokers like Forex.com is in order of similarity and only includes companies that accept traders from your location.